"What is white balance in photography?" – I think this is such a great question.  Not all lighting is the same and an understanding of the different types of lighting, and how to adjust for them, is essential to good photography.
Read more about colour balance and the effect light has on colour here.
I had no idea there was such a thing until I got a digital camera. I have so much empathy for someone asking this question.
It's the sort of question you can often be too scared to ask because you fear making a fool of yourself.
"Been there, done that" and got the "biggest fool ever" T-shirt. So relax, we're in this together.
"White Balance" is not as complicated as it seems. Unfortunately camera manufacturers have made it complicated in their efforts to create a product that replicates the human eye/brain combination, and that means you need to understand what they are trying to do.
By the end of this article you will be a bit wiser and be a lot more comfortable in selecting the correct white balance for the photos you are taking.
Let's start with the human eye shall we?
---
White Balance And the Human Eye
Let me start by saying you don't even think about how much light there is, the  like breathing it just happens! Except of course in pitch dark when you switch the light on but even then you don't worry if it is fluorescent or some other lighting – as long as you can see your eye and brain will figure it out pretty smartly.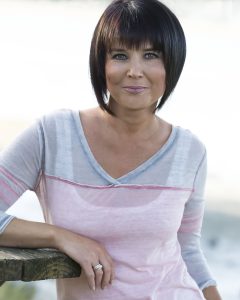 Our brain is so sophisticated (yes even mine) that it automatically adjusts for a million (or two) things as we walk around doing the things we have to do on a daily basis
Each time you move into a different type of lighting situation such as from outdoors into shade and then into a house or office your brain and your eyes adjust to the available lighting to give you "true white."
What do I mean by that exactly?
The colour white looks different under different types of lighting – whether that is natural (sun), halogen, incandescent or fluorescent.
Did you even know that? I don't think I did.
It just happens and so we don't give it much thought. But your camera is a machine and has no brain. It has no idea if it is day or night – let alone what lighting what type of light is illuminating the subject.
A digital camera is only as smart as the people that made it and nowhere near as smart as your eye communicating with your brain saying "Hey brain this is a fluorescent lit room – please adjust accordingly otherwise Lawrence here is going to think he is going mad, or at best colour-blind".
To overcome this the camera manufacturers are asking us to pause at the door and tell the camera what lighting we are walking into. You do this by selecting one of the numerous white balance options available.
---
What Exactly is White Balance?
Light is measured in "light candles" and denoted in lumens and Kelvins (K) in photography. This is all technical stuff which we don't need to know as there are only a handful of options we need to worry about (none technical) when deciding on what "White Balance" to select.
The white balance options on my camera (Nikon D7100) are as follows – your camera may differ:
Auto (3500-8000K) my favorite and the one I use 99% of the time.
Incandescent (3000K)
Fluorescent (See below for the full range of fluorescent options)
Direct Sunlight (5200K)
Flash (5400K)
Cloudy (6000K)
Shade (8000K)
K – choose your own color temperature (2000-10,000K)
Preset – my second most used option
The full fluorescent range is:
Sodium-Vapor lamps (2700K)
Warm-white fluorescent (3000K)
White Fluorescent (3700K)
Cool White-fluorescent (4200K)
Day White-fluorescent (5000K)
Daylight fluorescent (6500K)
High Temp Mercury-Vapor (7200K)
Jeez if that lot isn't enough to put anyone off digital photography I don't know what is!
I use auto 99% of the time because I shoot in Raw and my Nikon D7100 is pretty smart and seems to get it right about 99.99% of the time.
When the WB is wrong it is very easy to adjust in post processing. In fact in post processing I can adjust the white balance to whatever I want to create the mood/atmosphere/look I am after.
This photograph was in a studio with the White Balance set to auto, although I used a flash bounced off the ceiling.  In addition to the flash there was spill light coming in through a window on the left making lighting tricky.
I felt Auto White Balance would do the best job.
If I am shooting in a studio all day I will use my "preset" option using a gray card or a white wall in the studio.
With Presets you know you are going to get it 100% correct and a gray card is an invaluable bit of gear to have.
Cheap as chips too.
---
What if You Get the White Balance Wrong?
Will your photos be ruined?
Yes and no.
Pretty much "Yes" if you shoot in anything but RAW.
And definitely "No" if you shoot in RAW and have post processing software. It can be fixed with the click of a button.
The safest option is to shoot in RAW with WB set at "Auto" in camera.
Thank me in the comments below. 🙂
Examples of Different White Balance Selections
In the following series of photos the only setting that was altered was the white balance as indicated.  The photos were all except one shot in Jpeg (not something I ver recommend but used here to highlight my point). The difference is obvious and can have a profound impact on your photo.
The photo was taken in my studio using only the natural light available through a large sliding door window softened with a diffuse to provide even light.
I guess that the "correct" selection would have fallen under "shade'.
The model is Belle and she is so accommodating – I don't know what I would do without her, never complains
Let's see how they turned out.
#1 – Using the "Sun" Option as the White Balance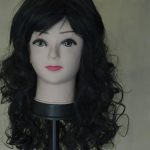 This is designed to be used when outdoors and not in shade.  Shade of course could mean anything from a tree to a cloudy sky. In fact the "shade" option works better than the "sun" option on clear days. It is a matter of trial and error with your particular camera.
This image is clearly underexposed as the camera seems to have adjusted for what it assumed would be more light.
#2 Using the "Incandescent" Option as the White Balance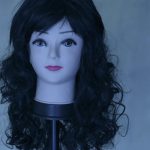 A horrible blue tone over my beautiful model!
Incandescent refers to a normal light bulb type lighting.
That is all fine and dandy but since lightbulbs vary so much in terms of wattage what chance does your camera really have?
#3 Using the "Fluorescent" Option as the White Balance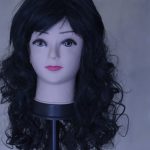 This time we get  purple tone throughout Belle's skin!  Ewww …
Fluorescent lighting is from those long tubes found mainly in offices.
Fluorescent is a cold light (I think) hence the blue tint.
Often in fluorescent situations there is also light from windows which means you have contrasting information being received by the sensor.  The results are seldom good and can be horrible.
#4 Using the "4550K" Option as the White Balance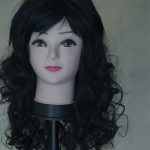 More Ewww – as 4550K is clearly not the correct temperature of the lighting.
There was no particular reason I chose 4550K.
Kelvin is a method of measuring light.
For example 5550K is the same as selecting the "sun" option.
It gets confusing but could be useful if you are one of those people that just likes to know.
#5 Using the "Shade" Option as the White Balance
This is the setting I would have used, if i didn't know better, based on the options available.
It's not that far off the actual tones and colours and the camera does a pretty good job.
The shade setting is often an excellent choice in normal daylight.
Give it a go.
#6 Using the Flash Option as the White Balance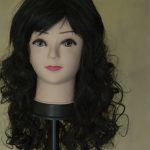 I did not use a flash on this image but did select the flash option.
Expecting a bright light – the camera under-exposes!
"Flash" is one option that I have found to work when using a flash but equally I have found Auto just as effective – and most times even better.
#7 Shooting Jpeg and Using the "Auto" Option as White Balance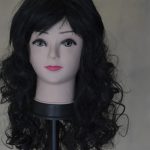 This is "Auto" in Jpeg and surprisingly is way off the actual tones and colours.
I thought the result would have been closer to the real thing.
I am very surprised at this result – but that is the beauty of trying different settings and discovering how your camera works.
#8 Using the "Pre-set" as White Balance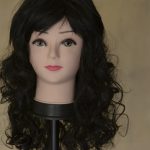 Using a white cardboard as my template I used "Pre-set" on my camera.  Again shot in Jpeg (as all the above photos were).
A pretty good result as one would expect.
#9 Shooting RAW and Using the "Auto" as White Balance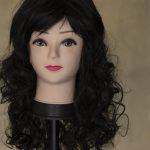 This was the only photo I took in RAW.
With white balance set on auto the camera did the work and a pretty good job it did too.
Shooting in RAW gives me more versatility to do fine tuning in post processing.
All in all an interesting exercise that I highly recommend you try with your camera.  Nothing quite like seeing the results from your own efforts.
---
White Balance Made Easy
Probably you are none the wiser after reading this article. In fact you may even be more confused than ever.  No surprises there.
I wrote it and I am not much wiser myself!

Don't throw that camera out yet though …
---
The Best White Balance Setting
WARNING: There are those who will argue with this and that's ok.  Convince me and I too will change but for now …
The good news is now that you are an expert at white balance you can ignore it for the most part.
Simply shoot in Auto White Balance and you will very seldom, if ever, encounter any problems. Seems those camera manufacturers are pretty smart after all.
If you shoot RAW then you really should never encounter any problems that cannot easily be rectified in post processing.
You may ask "Then why do they even have it, why don't they simply install Auto WB on all cameras and be done with it?"
Another good question and one that I do not have an answer to because as of now my camera set on auto does a pretty good job to get it right. It also allows me to be artistic (if i so desire) by using the "wrong" WB to create a particular look.
I hope this short article has helped clear the mystery that is white balance.
As always, I would appreciate your comments and suggestions. Feel free to let me know your thoughts below.
Until next time …
Share this post and site on social media